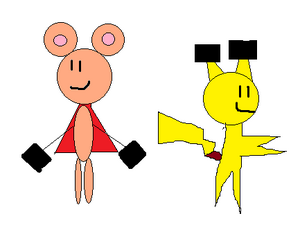 Welcome to the The Custom Superhero Wiki,
the wiki about Shadows and heroes, that anyone can edit.
16 articles created so far.
Overview
•
Wiki tutorial
•
Help pages
•
Forums
•
Content
•
Ground rules
[
]
hi....we will teach you how to use this wiki!
Thing you should do
[
]
Post superheros/villians you created
Have fun viewing this wiki!
Listed to the admins,and the Founder.
please send us some messages if you want or if you need help!
And most important, NO inappropiate themed characters.
And NO EDITING OTHER PEOPLE'S HEROS!
Things you should NOT to do
[
]
Do not spam.
As mentioned, no changing others heros
As mentioned, keep things clean
Not have Fun!

...And look for then new Gonchuits wikia!